Something Fishy Going On…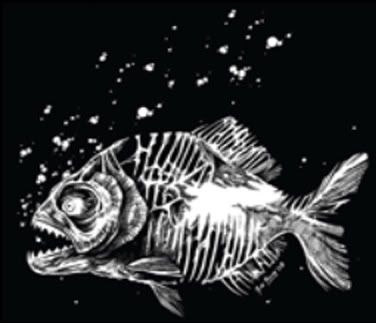 My new story "Ternskull Point" will be apearing in Dead Bait 2, an anthology of aquatic horror to be published by Severed Press.
Set on the frozen coastline of Greenland, the tale follows a couple who live in an isolated lighthouse with a gruesome past, and are beset by a strangely aggressive colony of arctic walruses.
"Meg" author Steve Alten, as well as Ramsey Campbell and Guy N. Smith are also scheduled to appear in this anthology, so it's great to rub shoulders with the writers who formed my love for the genre.
4 Responses to "Something Fishy Going On…"
Appearing in an anthology with the legendary Ramsey Campbell is a life goal of mine. Congratulations!

Thanks, Matt.
Yes, it made my day.

Congrats! I'll be rubbing shoulders with you and said authors. Ramsey Campbell is one of my favourites, so it made my year! I made the first DB, and it was a quality publication. Can't wait!

Cheers, J.M., congrats too. See you there!